We all remember sex education class, right?
And it certainly wasn't anything like Gillian Anderson putting a condom on an aubergine. With one of the most eye brow raising, outright bizarre opening scene of a man and woman dancing to no other than Hot Chocolate's 'It started with a Kiss' quite rightly sets the tone for a quirky, fun and utterly profound tale of the refugee system. As a group of grown men stare blankly at the appalling dancing; it screams, 'why?' highlighting the ridiculousness of the skills being taught in order to seek asylum in the UK.
As thought's rush through your head, lingering shots of picturesque Scotland and the constant drone of the wind occupies your mind for a moment. Like everyone else stuck on this island, we follow Omar, a young Syrian asylum seeker who is just waiting, waiting for news, whether good or bad, there is a still a glimmer of hope in all their eyes. The sweeping racist statements by local Scots boil your blood, while Omar remains calm and seems to get worked up about the local shop having nothing but the usual condiments stopping him from making his favorite dish from home. It's no wonder this man's energy and passion has diminished – basically being held prisoner in a nearly falling down complex, a broken arm unable to play music and a mother who is asking if he has been changing his bedsheets. It's enough for anyone to lose their lust for life. Stuck in between two worlds, a war torn terrain and one that will only accept him if he ticks certain boxes, frustration oozes as he builds the courage to pick up his instrument again providing him with a much deeper relief than getting angry at ignorant comments.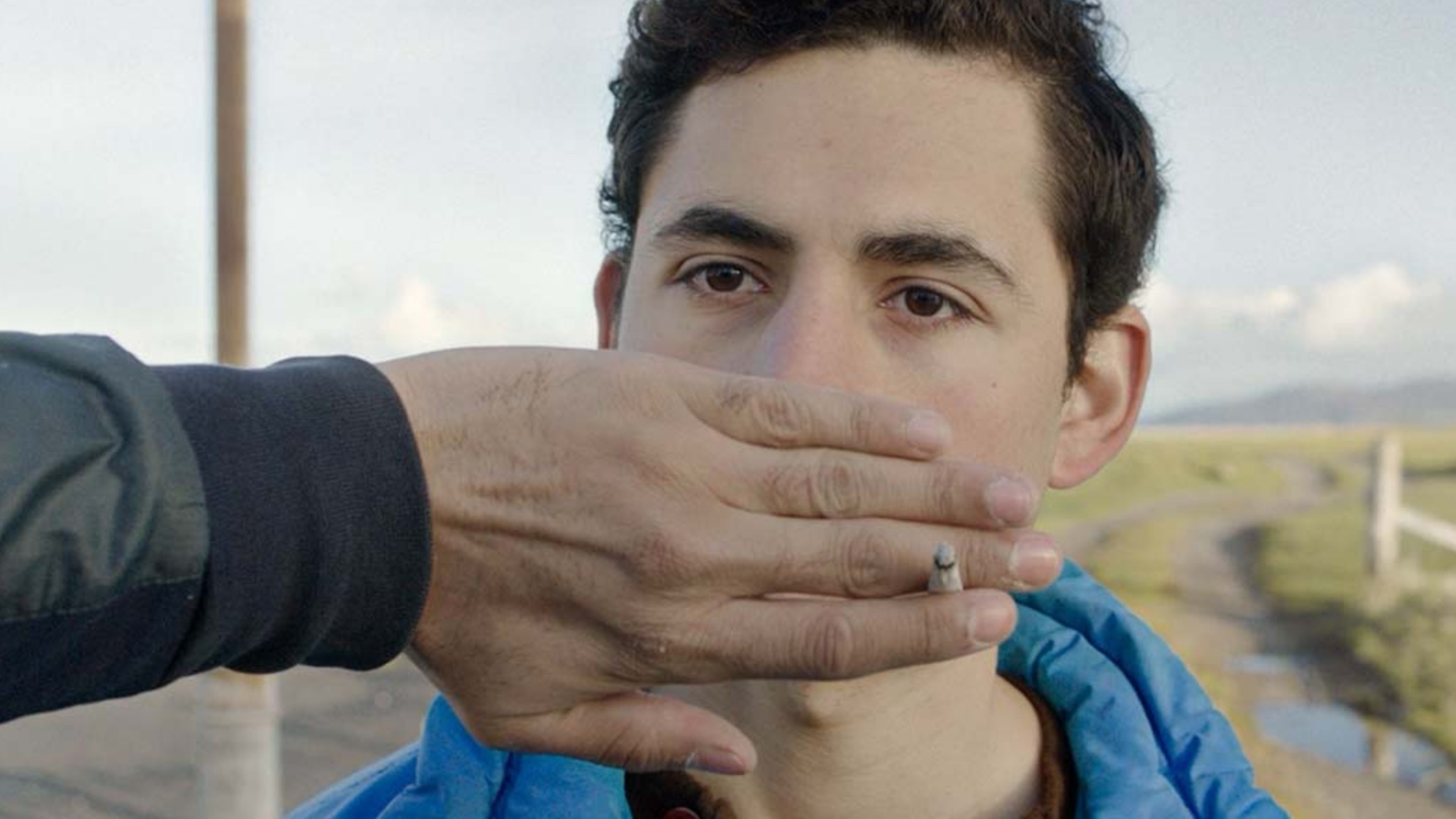 The pace here, lingers – it knows where it's going but it takes time to get there. Through absolute beauty and subtly, Omar's path is set and his journey has yet to begun. We see people come and people go, skills being taught, fond memories of home as well as emotive stories of just how hard these men have had to fight to get here just to be told to wait. Interrupt what you will; Limbo brings peace through creativity. The sheer importance of having something you connect to on a level that no one else can feel but you resonates just as much as the backstories tug on the heartstrings. This is raw and meaningful with performances deep from within, whilst snippets of relief emerge through comical situations. The Night Manager and Jack Ryan's, Amir El-Masry brings precision to Omar's understated persona equally making us like him and of course, empathise with him. With words of encouragement and positive vibes from friend Farhad, this ride of a lifetime has only just started for our Omar.
Undoubtedly, Limbo deserves the interest it got from festivals. Director, writer Ben Sharrock delivers an on the nose, dark comedy intertwined with very real, tongue in cheek racial discussions designed to make you gasp and laugh, but explored with pure intentions. Friend's fans will enjoy a few references here, as the interactions between characters as they keep themselves amused to pass the time is certainly something we can all relate to during lockdown.
Perhaps a film too heavy for our current global situation – Limbo needs to be and heard. It's not always about CGI and escaping to another universe, cinema like this is what makes film so extraordinary.
Limbo is out in cinemas now!