Sometimes the "Based on a True Story" credit is met with many scoffs and eye-rolls. How can this crazy story be based on real events? Well, sometimes life is just that absurd.
Lulu Wang develops a heart-warming tale based on a lie. A very true lie.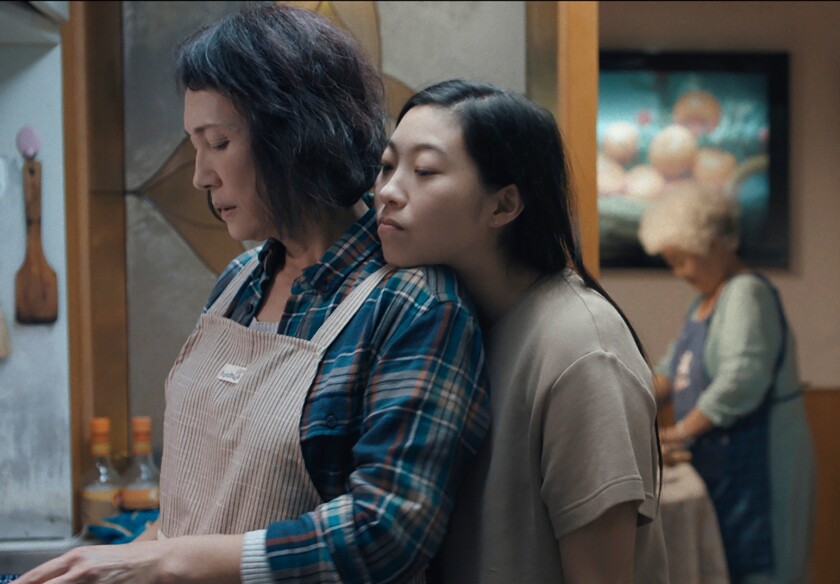 The Farewell revolves around Billi, an aspiring Chinese-American writer who has an extremely close relationship with her Nai Nai (Grandmother.) However, upon learning from her parents that her Nai Nai has been diagnosed with terminal lung cancer, Billi is devastated – even more so when she finds out the entire family refuse to tell Nai Nai about the diagnosis. The family decide to host a wedding for Billi's cousin Hao Hao and his Japanese girlfriend, despite only dating for a few months, in order for everyone to say goodbye to Nai Nai. As Billi struggles with the lie and the possible loss of Nai Nai, can the family rally together?
Wang's stirring story about the lies we tell one another is one of the most tenderly written films that weaves a gorgeous and unique narrative through drama and comedy. Based on Wang's own story, the director weaves a gorgeous family tapestry. Honing in threads such as the cultural differences between the East and the West, and the cultural difference between the grandmother, her two sons, and Billi. There are also different levels of falsehoods here that don't necessarily have the gravitas of the initial one but it highlights that lies may have their place in the family.
Awkwafina, the comedian/rapper/actor superstar, is a revelation here. As she clashes with her family over the decision to keep Nai Nai in the dark about her, the performer grapples with the this desire to be honest yet keep her Nai Nai protected from the diagnosis. Awkwafina is our way into this world and she leads us there with great big strides.  The chemistry and relationship with Nai Nai is sweet. Billi's breakdown over being ousted from China at a young age, concerned that it may take years again to see her grandmother (if ever again,) is filled with ache and hurt. It's this pit-of-the-stomach acting that hits you.
The film is precise and delicate. Wang is careful in crafting every element with emotion and quirks of Changchun and China. The encroaching tower of Nai Nai's flat looms as another character, staring down above Billi. Rapid construction has demolished childhood memories whilst wedding function rooms add the quirks of family tradition to the stage. Wang has a clear and brilliant use of space to tell her story.
The Farewell is remarkable film about love and family that has threads of culture clashes and generation differences. Brought together by a raucous score by Alex Weston, this movie is charming yet cuts deep with anyone who loves their own Nai Nai.  A cherished movie that is easily one of the highlights of the year.
---
The Farewell is out in cinemas 20th September